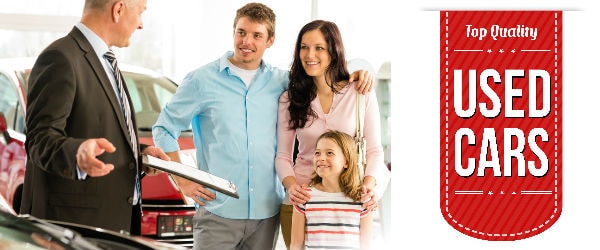 Top Quality Used Cars at Competitive Prices in Maryland
For most people looking to buy a used car, cost is one of the most important factors determining what you buy. You want any used vehicle that you purchase to be as affordable as possible while still being a safe and reliable option. So what are some of the best ways to get great prices on used cars that you will be still be able to trust out on the road?
Ourisman Lincoln of Frederick is the Best Dealer for Used Car Buying
One key consideration is to buy only from a dealer or seller that you trust. If someone you met on craigslist is offering a deal that seems too good to be true, chances are that it probably will be! So, the first focus is to shop or look for vehicles only from someone you trust, such as a trusted dealership like Ourisman Lincoln ofFrederick.
Great Used Car Deals in Frederick MD
Some of the best deals that you can find are on vehicles that are older or have a lot of mileage. Because these will be seen as less desirable or riskier for the buyer, you can often secure them at a better price. However, there sometimes can be a reason they are seen as riskier - cars that are older or have high mileage will naturally break down more frequently. This is where you need to know that the vehicle has been inspected by a trained mechanic before it gets sold, so that someone is giving it a stamp of approval.
Some studies show that buying used cars from dealerships within 50 miles of major cities can be cheaper than buying it from towns that are more rural. Another tip is that car models that have recently been redesigned could make for a better value when buying used. If the used model looks a bit different than the most recent model, it could mean bigger savings for you.
Should I buy Certified Pre-owned or Used Car?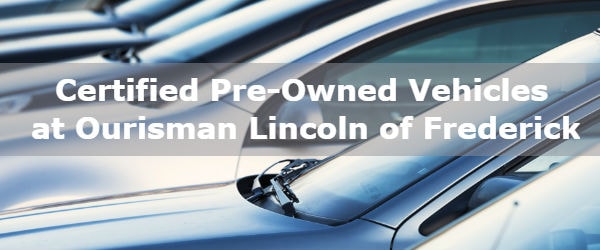 Another way to make sure you are getting a quality vehicle is to check the car history report before you buy. This will cost you money to do by yourself, but dealers will often run it for you for free, another perk of buying used from a dealership. You can also buy a vehicle that is certifiedpre-owned, which gives an extra positive rating that you are getting a great car.
You can also get a car at a better price if you have a trade-in available. This can enhance the value that you bring to the table, allowing you to get a better deal for whatever car you are looking to purchase. Especially if you are not going to need that car once you purchase a new one, trading in can be a great way to get a used car at a more affordable price.
Shop pre-owned vehicles in Frederick, Maryland
At Ourisman Lincoln of Frederick, we pride ourselves on our excellent selection of pre-owned and certified pre-ownedvehicles! We offer great cars at great prices, helping simplify the car shopping process for you. Stop by today and see what we have in our fleet, while letting our talented sales staff answer any questions that you might have. We look forward to finding you a great and reliable car at a great price!
Make an Inquiry
Hours
Monday

9:00AM - 8:00PM

Tuesday

9:00AM - 8:00PM

Wednesday

9:00AM - 8:00PM

Thursday

9:00AM - 8:00PM

Friday

9:00AM - 8:00PM

Saturday

9:00AM - 6:00PM

Sunday

Closed