Make an Inquiry
Hours
Monday

9:00AM - 8:00PM

Tuesday

9:00AM - 8:00PM

Wednesday

9:00AM - 8:00PM

Thursday

9:00AM - 8:00PM

Friday

9:00AM - 8:00PM

Saturday

9:00AM - 6:00PM

Sunday

Closed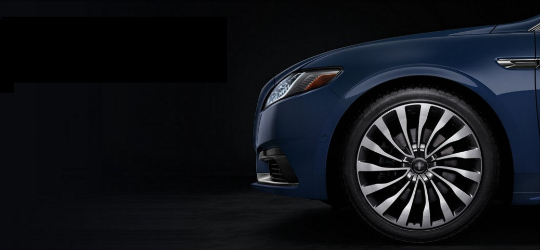 ---
Lincoln Dealer Plans
If you are purchasing a vehicle from Lincoln Frederick, you now have the option to enroll in one of several Lincoln Dealer Plans to add even more security and peace of mind to your car purchase! These give you added coverage options for your vehicle, protecting you in the event that anything goes wrong after your vehicle purchase.
There are four main coverage plans that Lincoln has to choose from, allowing you to choose the plan that best fits your needs. They are:
Lincoln Care Plans
- TireCARE- This helps protect your tires and wheels from the hazards and obstructions that you expectedly come across on the road. This worry-free coverage protects you if your vehicle is damaged by any of the following: metal, nails, debris, glass, potholes, or pavement damage on the road. No matter how careful of a drive you are, there are simply some things you cannot control. The TireCARE plan means that you're protected when these things happen.
- DentCARE - Even if you are careful, others around you might not be. That is why DentCARE helps protect you against the dings and dents that happen to find your Lincoln vehicle. You are covered whether something on the road dings you, or whether it's someone in the parking lot who isn't paying attention. What this means for you is permanent removal of any dings or dents, without harming the finish of your Lincoln.
- WindshieldCARE - Almost everyone has had the experience of driving on the road when a small rock comes from out of nowhere and leaves a crack in your windshield. The only way to prevent this from occurring is to not drive, as it's completely out of your control! Fortunately, with Lincoln's WindshieldCARE plan, you're protected any time your windshield is damaged. Replacement of minor chips and cracks is convenient and easy, so you don't have to try and hold off and see through the cracks while you're out on the road!
- TripleCARE - Not every accident on the road or damage to your vehicle is done through an accident or other serious events. Sometimes, it's just random chance of everyday life, such as what happens with tire damage, dents, or windshield dings. To protect you against these occurrences, consider TripleCARE, which protects you for up to seven years. This covers unlimited mileage with no deductible and no limit on the number of claims, so you have ultimate peace of mind and protection. 
You Can Trust Us!
In addition to protecting your vehicle through service plans, you protect yourself by buying quality vehicles from a trustworthy dealer. Lincoln Frederick has been serving the area for many years, offering an expansive selection of new and used vehicles to go along with a commitment to customer satisfaction. Stop by our dealership today, conveniently located at 6001 Urbana Pike, Frederick, MD 21704, and let our dedicated sales team answer any questions you might have. When you own a Lincoln, you own a car that you can trust and that you will be proud to own. We look forward to meeting you!