Make an Inquiry
Hours
Monday

9:00AM - 8:00PM

Tuesday

9:00AM - 8:00PM

Wednesday

9:00AM - 8:00PM

Thursday

9:00AM - 8:00PM

Friday

9:00AM - 8:00PM

Saturday

9:00AM - 6:00PM

Sunday

Closed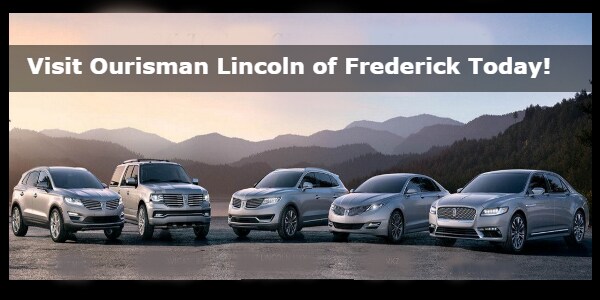 Learn about the Lincoln Premium Maintenance Plan
With any car, maintenance costs can add up quickly and make a big dent in your checking account. But what if there was a way to make your vehicle properly maintained, both through undergoing regular maintenance as well as finding out about problems before they become even larger? With Lincoln Protect Premium Maintenance Plan, you can make that happen.
A Lincoln extended service plan offers you protection to make sure your vehicle is operating at peak condition for as long as possible. It helps with regular maintenance such as oil changes and replacement of normal wear and tear items, so you don't have to worry about those small, recurring fees in your budget.
The Premium Maintenance Plan also offers services that help prevent problems before they happen. This includes multi-point inspections, where a mechanic will look over your car to check for any issues or any potential that could arise. This will also include tire rotation and inspection, which can help do everything from improving gas mileage to making sure that everything else in the vehicle is operating smoothly.
Lincoln Maintenance Costs & Service Plan Information
There are many benefits to regular maintenance, such as ensuring reliability and safety while out on the road. If something is not working properly and you don't know about it, you could be at risk for a serious accident out on the road. A regular maintenance schedule helps give you peace of mind that your vehicle is in top notch shape, and it is easier and more efficient to follow the maintenance schedule with an extended service plan.
Getting a routine and regular maintenance can also improve trade-in or resale values for your car if you do decide to sell it down the road. Any seller is going to be more eager to buy from you at a high price if they know the vehicle has been properly maintained and cared for. One of the biggest concerns of any used car buyer is that the vehicle maintenance has been neglected by the previous owner, so this can add a lot of money to your bottom line whenever you do decide to get a new vehicle.
Not following routine maintenance such as proper oil changes or proper air inflation can also have a major impact on your fuel efficiency out on the road. One of the best ways to save money on your vehicle each month is having properly inflated tires, which will maximize the gas mileage you'll get while driving. Following a maintenance schedule can help with this type of efficiency which puts more money in your pocket and helps keep the car running smoothly.
Request more details from Ourisman Lincoln of Frederick
At Lincoln Frederick, we have an excellent selection of new and used vehicles available for sale, all of which can be viewed at the dealership or in our online showroom. Between purchasing from a dealer you can trust and an outstanding extended service plan, you'll feel at ease buying a Lincoln vehicle. Stop by our dealership, conveniently located at 6001 Urbana Pike, Frederick, MD 21704. We look forward to serving you!